SOUL FIRE: Ignite. Indulge. Inspire
February 16 – 23, 2019
Join the dynamic trio of Lola Manekin, Dana Hood and Christina Wolf for an unforgettable 7 day women's retreat adventure to Costa Rica's finest resort and retreat sanctuary – Bohdi Tree Resort.
Experience the magic of Costa Rica with exquisite organic food, luxury accommodations, salt water infinite pool, beautiful beaches, waterfalls, lush jungle and juice bar just steps outside your door while being guided through 7 days of inspired movement, connection and community including Nia™, Yoga, AntiGravity Fitness™, Meditation, JourneyDance™ and more.












Ignite your passion! Kindle the spark within that invites your body, mind, emotions and spirit to come alive. Bask in the collective glow of radiant individuals from Nia communities all over the world. Uncover and release anything that does not serve the brightest shining of your light. Move. Dance. Express. Connect.
Indulge in self-care! Retreat, rest and nurture. Give your inner spark the oxygen and space it needs to thrive and grow. Spa treatments, infinity pool, gorgeous food & accommodations, optional excursions, and plenty of space and time to do exactly as you wish, all serve to refuel and recharge your body, mind and spirit.
Inspire your SELF! Gain experiences and tools to reinvigorate your practice and your life. Fill your reservoirs and bring inspiration home to light your path forward. As your light shines bright, you'll inspire others to do the same. As Nia students, you will receive an infusion of inspiration to illuminate your practice. As Nia teachers, you will have access to business and marketing coaching and mentorship sessions to elevate and enliven your teaching and community!
Accommodations
Feel at Home
The Bodhi Tree Yoga Resort was designed to flow with the nature that surrounds us.  You can begin your day with a cool-down in your outdoor shower or a dip in the salt-water infinity pool at sunrise. Soothing fountains and waterfalls guide you through the local fauna on your way to your bungalow.  Let us know your choice of room, all of the rooms are a per person rate.
$3200 single
$2500 per person for double
Ocean King – Includes king size bed, open air shower, outdoor lounge, A/C, Wi-Fi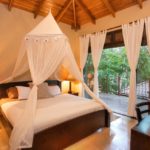 $3200 single
$2500 per person for double 
Bungalow King – Includes king size bed, open air shower, balcony, A/C, Wi-Fi
$2700 per person
Bungalow Queen Double
Includes two queen size beds, open air shower, balcony, A/C, Wi-Fi

$2500 per person
Single Queen Room
Shared Bathroom
Includes one twin bed, open air shower, A/C, Wi-Fi

$2300 per person
Double Room
Shared Bathroom
Includes two personal beds, open air shower, A/C, Wi-Fi
$2100 per person
Triple Room –
Shared Bathroom
Includes three twin beds, open air shower, A/C, Wi-Fi
Please read all cancellation policies below before registering! By clicking registration button, you agree to all terms of registration, cancellation & travel insurance requirements.
If you are in the iBODY, Embody or Movement Lab Communities, we prefer you pay in person at the studio. 
Checks and cash preferred, and we take all credit cards with a 3% fee.
Included:
7 Nights Accommodations – Three delicious gourmet, healthy meals daily – Daily movement, nia, yoga, dance and mindfulness practices –  Salt water infinity pool – Short walk or free bikes to the giant, 3 mile long white sand beach – Daily golf cart shuttles – Yoga mats and all props, towels, etc. – Free Wi-Fi – Costa Rican Taxes (13%)
Not Included:
Airfare – Travel Insurance – Shuttle to and from Liberia Airport – Hotel in Liberia before and after retreat – Optional excursions – Spa services – Smoothies – Speciality coffees – Alcoholic beverages – Gratuities for Bodhi Tree staff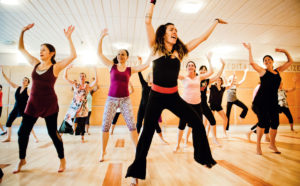 Lola Manekin – Brazilian / Capricorn / Middle Child / Ambidextrous / Mover and Shaker / Ocean Lover / Finley and Durban's Mom / Tbo's wife / "Naturologa" / Acupuncturist / Nia Black Belt Teacher / AntiGravity® Fitness Instructor Specialty. I was born and grew up in Florianopolis, Brazil, where I learned from a very young age to honor the body and its deep wisdom. I have lead incredible retreats in Brazil and Panama. My intention is to empower people to take ownership of their bodies and lives through movement…and have a shit load of fun doing it!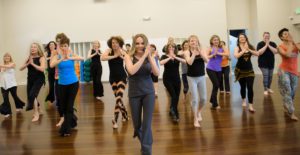 Dana Hood – WoManifestor/Libra/Serial Entrepreneur/ Dog Lover/ Nia Black Belt Teacher/ JourneyDance Facilitator/ Yoga Nidra Teacher/ Obsessive Creative/ Spa-Hopper/   I am in constant awe of this incredible life created by movement, music and magic! My Nia classes are an energetic mix of expression, laughter, healing, play and Joy. I have been leading movement retreats since 2013 in Mexico, Bali, Panama and now Costa Rica. I lead from a powerfully authentic, somatic – heart centered place, creating a holistic experience of fitness, pleasure and connection.  Kick off your shoes and leave your inhibitions at the door!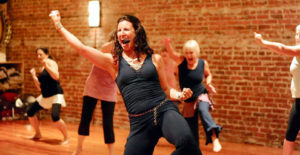 Christina Mae Wolf – Spirit-Led/Aries/Heart-Centered/Passionate/Business Woman/Coach /Phoenix/Visionary/Guide/Mom /Wife/Daughter /Friend/Nia Black Belt /Yoga Teacher/Leader – When I found Nia I knew I had found the missing piece in my purpose, my body and my life. I teach from a deeply sacred place while inviting plenty of play. I love to balance the discipline and precision of the form with lots of room for freedom and expression. My passion is sharing Nia with my students and the world, supporting individuals on their path to become the healthiest, strongest, most authentic & alive versions of themselves. Come play with me!
Reservations/ Deposit
A deposit of $700 is required to hold your reservation. The balance is due and must be received by 30 days prior to the first day of your retreat. Talk to us about payment plans.
Payment can be made by cash, check, Venmo, VISA, or Mastercard. It is preferable that you pay by check or cash. All credit card payments will include a 3% fee.
Prices do not include airfare.* You do not need to have your flight booked in order to register, however, please confirm room availability and details of flight times before booking your flights!  Room selections are available on a first come first serve basis. After payment is received we will send you a packet of information outlining what to bring and additional information to prepare you for your vacation.
*There are flights into Liberia from most major US airports.  Shuttle from Liberia to Bodhi Tree is approx 2 hours.  We will be planning the details.
Cancellation Policy
$700 Deposit is Non-Refundable. Full Payment is due by November 1, 2018.
Cancellation 30-89 days prior the first day of the retreat: guest receives $500 refund of Full Price payment.
Cancellation 0-29 days prior to the first day of the retreat: no refunds.
There will be no refunds for arriving late or leaving early. There are no exceptions to the above cancellation policies including personal injuries or weather, or finding a replacement for your space. Thank you for your consideration.
Travel Insurance
iBODY LLC., Embody LLC. and Movement Lab LLC. will not be held responsible for any additional travel expenses incurred in preparation for cancelled retreats including airline tickets, travel delays, flight cancellations or illness. We recommend travel cancellation insurance should your travel plans change or if retreat is cancelled for any reason.
*As of January 1, 2007 all U.S. citizens need a valid U.S. passport to travel in and out of the U.S. Your passport MUST have at least 6 months remaining before expiration to be considered valid. Please check with your airline or travel agent if you have additional questions regarding necessary documentation. These requirements can change without notice.
"A spark
of every fire we seek
is already within us."
―Kamand Kojouri