SOUL FIRE: Ignite. Indulge. Inspire
February 16 – 23, 2019
Join the dynamic trio of Lola Manekin, Dana Hood and Christina Wolf for an unforgettable 7 day retreat adventure to Costa Rica's finest resort and retreat sanctuary – Bohdi Tree Resort.
Experience the magic of Costa Rica with exquisite organic food, luxury accommodations, salt water infinite pool, beautiful beaches, waterfalls, lush jungle and juice bar just steps outside your door while being guided through 7 days of inspired movement, connection and community including Nia™, Yoga, AntiGravity Fitness™, Meditation, JourneyDance™ and more.  MORE DETAILS
STAY TUNED FOR INFO ABOUT
2019 RETREAT AT MAR DE JADE!
November 9th – November 16th, 2019
Steep your spirit in sunshine, salt water & sweet sanctuary.
Move. Eat. Beach. Repeat.
This retreat is an invitation to dive deep into movement, nia, dance, feldenkrais, meditation, relaxation, connection & play.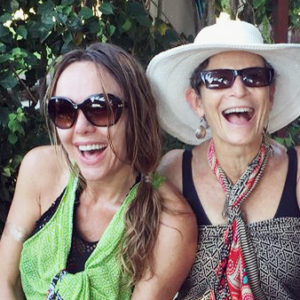 Your Pleasure Directors
Magic-Makers Dana Hood-Nia First Degree Black Belt  and Christy Cutler-Feldenkrais Practitioner promise once again to create a space of play, connection, fun, movement, inquiry and relaxation on this 6th year of this powerful retreat. There will also be some inspiring surprise classes to deepen the experience!
Immerse in:
-Several dance, movement and stillness experiences daily that nurture and energize your whole being.
-Delicious cuisine from the freshest local organic growers from a kitchen that creates with love and attention to all of your dietary needs.
-A breathtaking landscape of jungle, ocean and open sky. Soak in the sunlight, play and relax by the turquoise ocean, go deep inside in hammocks and quiet spaces.
-Soul nurturing exploration, connection and community.
-Amazing Spa treatments, massages and off site excursions available.
-Desire an ocean view and/or AC? Room choice is based on availability. Reserve your dream suite today!
Includes:
5 or 7 Nights Accommodations – Breakfast, Lunch and Dinner – All movement classes and workshops – 19% Tax – All Gratuities are now added in!
Not Included:
Flights to and from PVR – Shuttle to and from resort – Massages – Excursions – Alcoholic Beverages
Please read all cancellation policies below before registering!
If you are in the iBODY Community, we prefer you pay in person at the studio. 
Checks and cash preferred, and we take all credit cards.
Reservations/ Deposit
A non-refundable deposit of $700 is required to hold your reservation. The balance is due and must be received by iBODY 60 days prior to the first day of your retreat.
Payment can be made by cash, check, Venmo, VISA, or Mastercard. It it preferred you pay by check or cash.
Prices do not include airfare. You do not need to have your flight booked in order to register, however, please confirm room availability and details of flight times before booking your flights!  Room selections are available on a first come first serve basis. After payment is received we will send you a packet of information outlining what to bring and additional information to prepare you for your vacation.
Cancellation Policy
Cancellation 90 days or more prior the first day of the retreat: guest receives a full refund less $700 deposit.
Cancellation 60-89 days prior the first day of the retreat: guest receives a full refund less a $1000 cancellation fee.
Cancellation 0-59 days prior to the first day of the retreat: no refunds
There will be no refunds for arriving late or leaving early. There are no exceptions to the above cancellation policies for any reasons including personal injuries or weather.
Travel Insurance
iBODY LLC. will not be held responsible for any additional travel expenses incurred in preparation for cancelled retreats including airline tickets, travel delays, flight cancellations or illness. We recommend travel cancellation insurance should your travel plans change or if retreat is cancelled for any reason.
*As of January 1, 2007 all U.S. citizens need a valid U.S. passport to travel in and out of the U.S. Your passport MUST have at least 6 months remaining before expiration to be considered valid. Please check with your airline or travel agent if you have additional questions regarding necessary documentation. These requirements can change without notice.