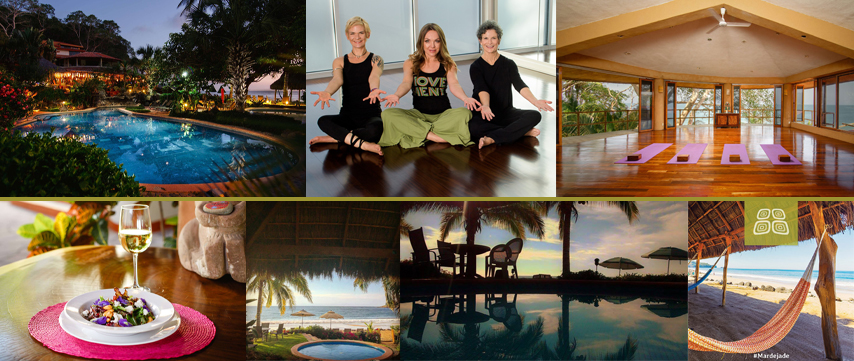 RETREAT IS SOLD OUT!
Please email dana@ibodydenver.com to be placed on waitlist.
Music. Movement. Magic.     Embrace the Journey
November 4th – November 11th, 2017  |  November 6th – November 11th, 2017(5 Day Option)
Join Dana Hood, Sonia Wolf and Christy Cutler for a transformative movement journey in a supportive and community drenched atmosphere at the beautiful Mar De Jade resort in Chacala Mexico.
Inhale, step into a space of movement and stillness; fall into balance. Dive deep into the body, mind, heart, soul and the Self. Surrender to the magic and the beauty of Being.  Exhale, step out onto new pathways, more embodied, present and whole.
Immerse in:
-Several movement experiences daily that nurture and energize your whole being.  Nia, Yoga, Feldenkrais, Trance Dance, Meditation and More.
-Delicious cuisine from the freshest local organic growers from a kitchen that creates with love and attention to all of your dietary needs.
-A breathtaking landscape of jungle, ocean and open sky. Soak in the sunlight, play and relax by the turquoise ocean, go deep inside in hammocks and quiet spaces.
-Soul nurturing exploration, connection and community.
-Amazing Spa treatments, massages and off site excursions available.
-Desire an ocean view and/or AC? Room choice is based on availability. Reserve your dream suite today!
Includes:
5 or 7 Nights Accommodations, Breakfast, Lunch and Dinner & All movement classes and workshops!
Not included:
Airfare to and from Puerto Vallarta, Shuttle to and from resort, Excursions
Spa Treatments, Alcoholic Beverages & $15 a day resort gratuity payable upon checkout.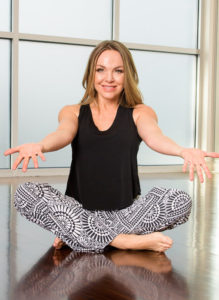 Dana Hood is a Nia Black Belt and JourneyDance Facilitator who has been teaching for over 8 years. Her Nia classes are an energetic mix of expression, healing, play and joy. She has been leading movement retreats since 2013 in Mexico and Bali. She leads from a somatic – heart centered place, creating a holistic experience of fitness, pleasure and connection.  Kick off your shoes and leave your inhibitions at the door!
Sonia Wolf's magic guides you through a practice that stills the mind, heals and free your soul. Unravel emotional blocks, traumas and tensions to ultimately become a fluid body and luminous spirit. Sonia's work is the result of more than a decade of quest and investigation that uniquely combines shamanism, yoga and dance. Sonia is French, based in Denver and teaches classes, retreats and teacher training in the US and abroad. -Certified yoga instructor RYT 200 – Trance dance facilitator – Shamanic healer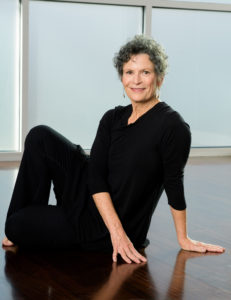 Christy Cutler came to the Feldenkrais Method® first as a student, thrilled to find a way to rehabilitate her own back injuries, and then discovered in it an lifelong practice that reawakens, restores and revitalizes the capacity for movement and function in all bodies. It is a spectacularly generative resource for people who move as a means of exploration and expression. She has been a teacher in the method since 2011.
Reservations/ Deposit
A deposit of $700 is required to hold your reservation. The balance is due and must be received by iBODY 45 days prior to the first day of your retreat.
Payment can be made by cash, check, VISA, Mastercard, or American Express.
Prices do not include airfare. You do not need to have your flight booked in order to register, however, please confirm room availability and details of flight times before booking your flights.  Room selections are available on a first come first serve basis. After payment is received we will send you a packet of information outlining what to bring and additional information to prepare you for your vacation.
Cancellation Policy
Cancellation 90 days or more prior the first day of the retreat: guest receives a full refund less a $250 cancellation fee or credit toward future retreat.
Cancellation 30-89 days prior the first day of the retreat: guest receives a full refund less a $500 cancellation fee or credit toward future retreat.
Cancellation 0-29 days prior to the first day of the retreat: no refunds or credits will be given.
A credit resulting for cancellation expires after one calendar year from your cancellation date and no refund will be made.  There will be no refunds for arriving late or leaving early. There are no exceptions to the above cancellation policies including personal injuries or weather.
Travel Insurance
iBODY LLC. will not be held responsible for any additional travel expenses incurred in preparation for cancelled retreats including airline tickets, travel delays, flight cancellations or illness. We recommend travel cancellation insurance should your travel plans change or if retreat is cancelled for any reason.
*As of January 1, 2007 all U.S. citizens need a valid U.S. passport to travel in and out of the U.S. Your passport MUST have at least 6 months remaining before expiration to be considered valid. Please check with your airline or travel agent if you have additional questions regarding necessary documentation. These requirements can change without notice.