Strawberry Full Moon Breathwork Ceremony
Thursday June 28, 2018 | 6:30-8:30pm
The pinkish moon is June's full moon, so dubbed the Strawberry Moon as a reminder to ancient tribes to harvest their strawberries, as they are most ripe in the month of June! By attuning ourselves to such rhythms of the natural world – like a Full Moon, and in this case also actually feeling the Strawberry quality and significance – we can invite a corresponding lumination of our own inner spiritual journey.
Come join in a celebration of the power that makes abundance and nourishment grow from tiny seeds – the power that brings things to fulfillment, and supports how good things come from ideas and plans. It is also a power that teaches us patience. The fruit is green until it's ripe and you just can't rush it!
INVESTMENT: $39 Until June 27th, $45 Day of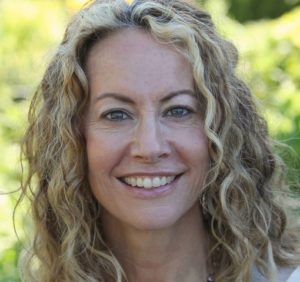 Rae will guide the group in a Breathwork Ceremony honoring the slow, sure rhythm of the growth and bounty of this Full Moon. This is a perfect pairing as the breath is our ultimate infuser of Life Force –Prana, which is the primary nourishment of us and all we create. The breath is a portal to higher consciousness and connects us with our true essence, and will support the abundant flow of that which each of us is bringing forth or want to bring forth in our lives!
 
Full Moon Sound Healing Experience
Gongs, Bowls & Crystals
Saturday July 28, 2018 | 6:30-8:30 pm
Experience the transformational tones and healing power of Himalayan bowls, Gem Stone Crystal Bowls, planetary gongs harmonically tuned to resonate with the cosmic cycles, and didgeridoos all vibrating together in a cosmic harmony.
Join Gary Fishman as he leads you on a shamanic sound journey blending together the healing power of Crystal Gem Stone Singing bowls, Himalayan bowls, planetary gongs, and didgeridoos. These vibrations have the energy to cleanse outdated thought forms and will heighten your vibrational level and open the door for new spiritual growth.
Feel Free to bring mats, blankets, pillows and anything to lie comfortably in.
Please respect this is a fragrance-free studio and a fragrance-free experience and refrain from wearing perfumes, colognes, scented lotions, etc.  
Doors open by 6:30 and sound healing begins at 7 pm.
$30