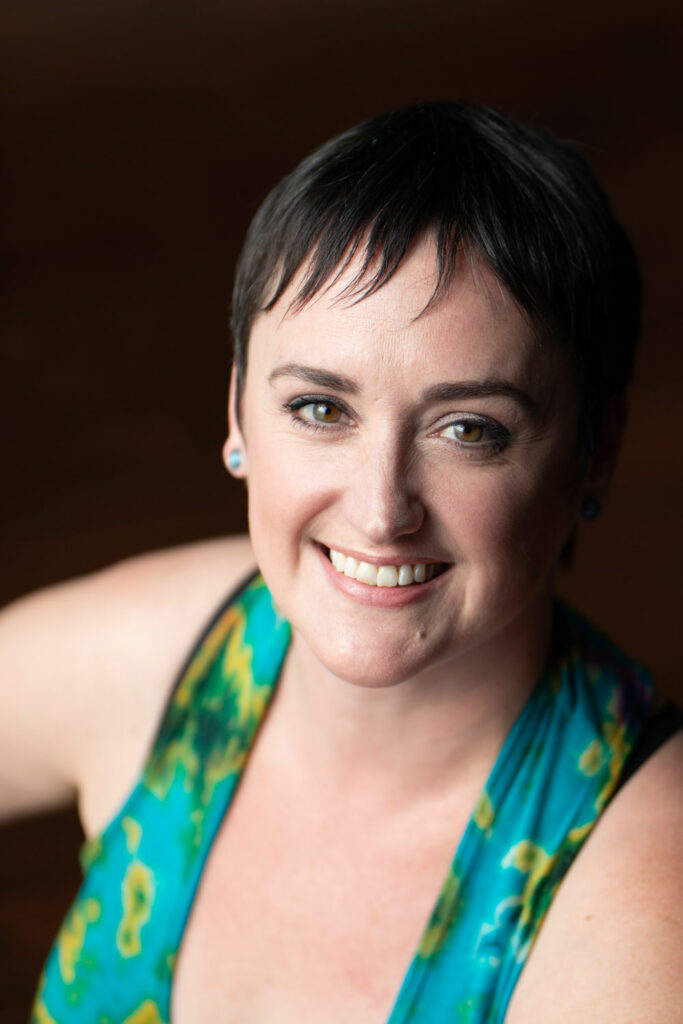 Anne has been dancing almost as long as she has been walking. Her introduction to dance began with a ballet class when she was four years old. Anne's dance journey has included a variety of genres — pointe, tap, jazz, modern, ballroom, Pilates, and yoga.
Anne took her first Nia class at the iBODY studio in 2017 and she immediately knew that she had found a passion in Nia. Anne received her White Belt in 2018 from Loretta Milo and her Green Belt in 2019 from Helen Terry. Anne loves the freedom Nia gives her for self-expression, playfulness, and creativity, with the added benefit of a great workout!
Anne is a choreographer who enjoys finding new ways to condition the body, mind, emotions, and spirit. Anne is also a musician, and strives to encourage students to explore their connection to the music during her classes.
When she is off the dance floor, Anne is an advocate for residents in long-term care. She sings with a local acoustic roots band. Anne also enjoys spending time outdoors, and spending time with her husband and their dog.